Mourning And Action: Guide
Mourning and Action is a collection of three ongoing projects of commemoration, in refugee camps in Lebanon.
Click on any of the three buttons  to visit the individual projects. The project in Shatila is described below.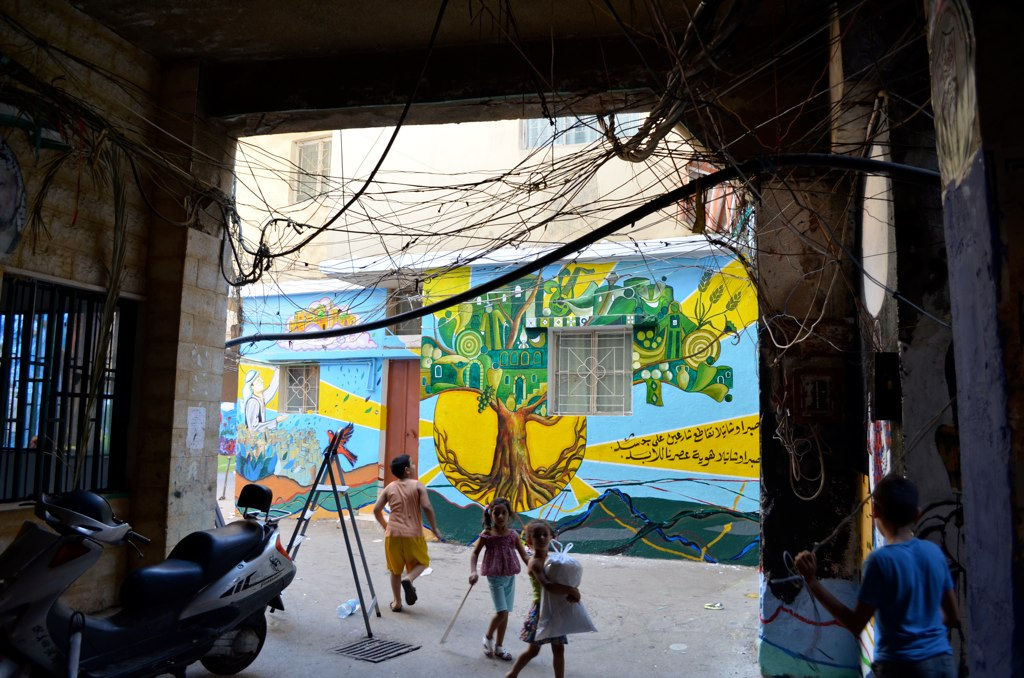 Public-Art, Mourning and Resilience
Commemorating 30 Year Anniversary of Sabra-Shatila Massacres and 65 Years of Occupation
September 2012: US based Art Forces worked with Lebanese organizations: Arab Resource Center for Popular Arts/Al Jana and Ahlam Laje'a Center and artists from Jordan, Lebanon, Palestine and Egypt, to paint 2000 square feet in Mosque Square, Shatila Refugee Camp, Beirut Lebanon. The murals honor the victims of the Sabra and Shatila massacres and explore the themes of resilience and creativity. The murals also include a memorial to Rachel Corrie, an American activist killed in Gaza in 2003 and whose wrongful death case was recently dismissed by Israel.
Be a part of our journey and follow us: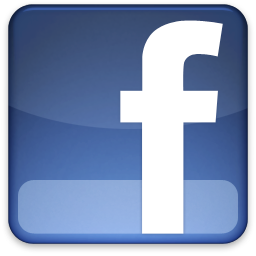 Mourning and Action, Lebanon on Flickr
Shatila Children Rap Song by youth from Ahlam Laje'a Center (Refugee Dreams) in Shatila Refugee Camp
Through this process of social practice research, stories and experiences were documented to illuminate and raise questions including:
The mutuality of international solidarity
Global contexts
The lives of Palestinian refugees living in Lebanon and beyond
How public art transforms spaces and relationships.
Endorsed by: Middle East Children's Alliance; Global Exchange; American Friends Service Committee; Estria Foundation and International Jewish Anti-Zionist Network and others.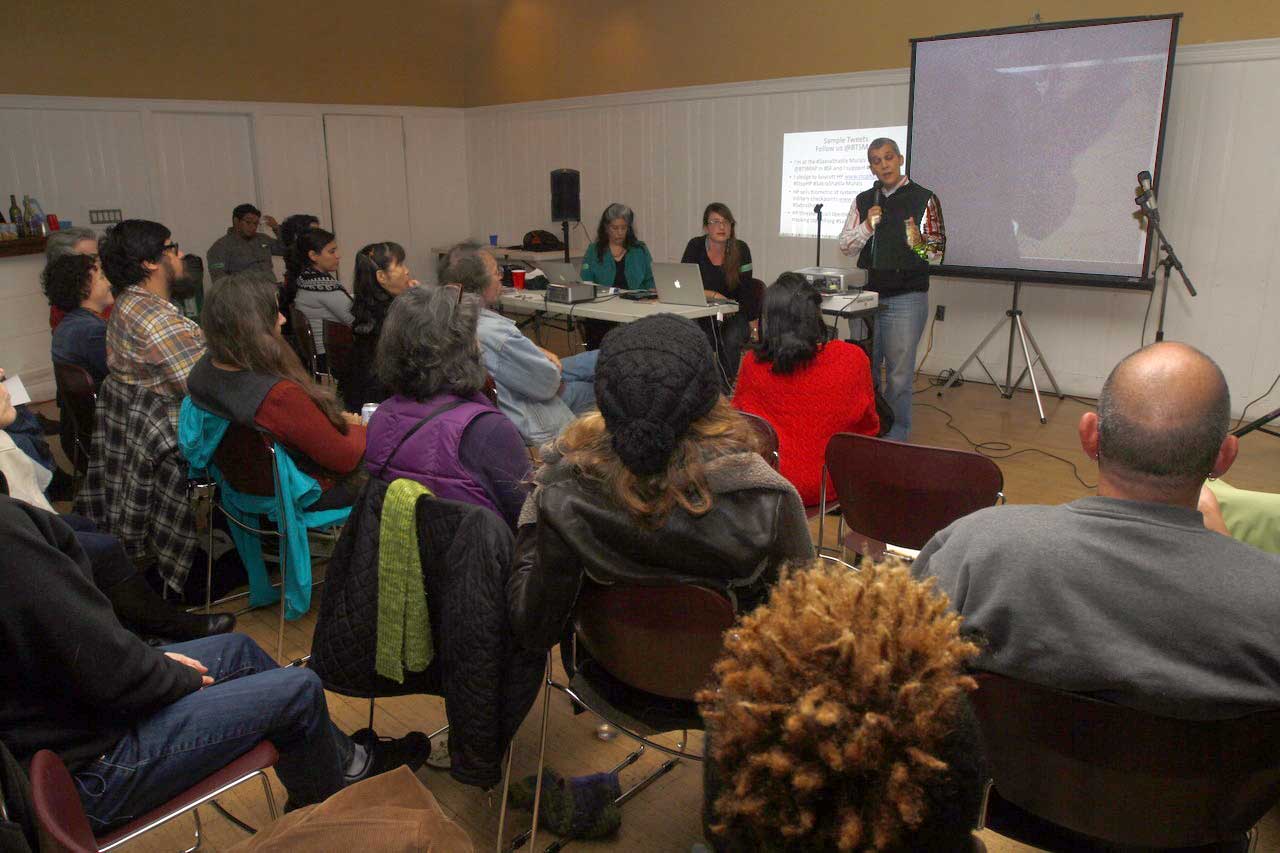 Sabra-Shatila Commemorative Mural Report Back!Public-Art, Mourning, and Resilience: Commemorating 30 Year Anniversary of 1982 Massacres and 64 Years of Resilience. November 8th at the Women's Building in San Francisco.
Shatila Videos
Produced by Art Forces. Editing by Hilary Hacker.
Interview with Hamza Abu Ayyash
Interview with Artist Tania Nabulsi, Lebanon
Interview with Mohamad El Diri
Interview with Nidal El Khairy, Shatlila Refugee Camp
Youth Videos
Videos by Youth from Ahlam Lajee Center in Shatila Refugee Camp.
Produced by Art Forces.
Photos from Sabra Shatila Murals SF Report Back "Public-Art, Mourning, and Resilience
We were invited into the KPFA studios for an interview with Malihe and Khalil of "Voices of the Middle East and North Africa" where we were asked about the Sabra-Shatila Mural Project and Palestinians living in Lebanon.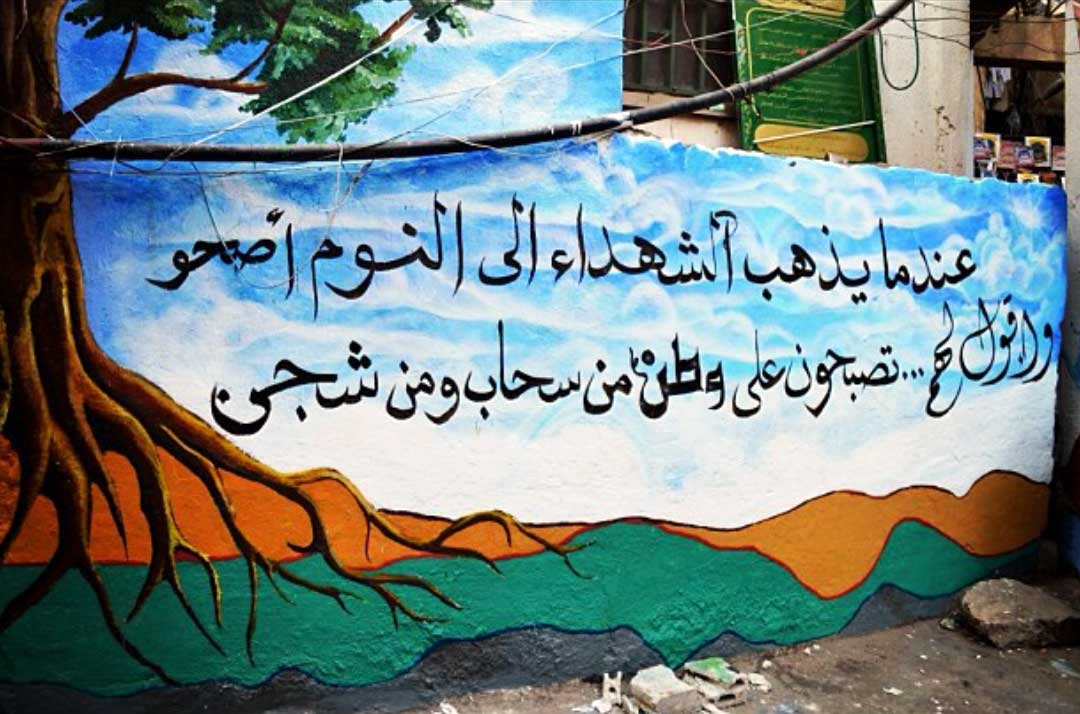 [ngg_images gallery_ids="2" disable_pagination=1 images_per_page=999 display_type="photocrati-nextgen_basic_thumbnails"]