portfolio for home
Recent Projects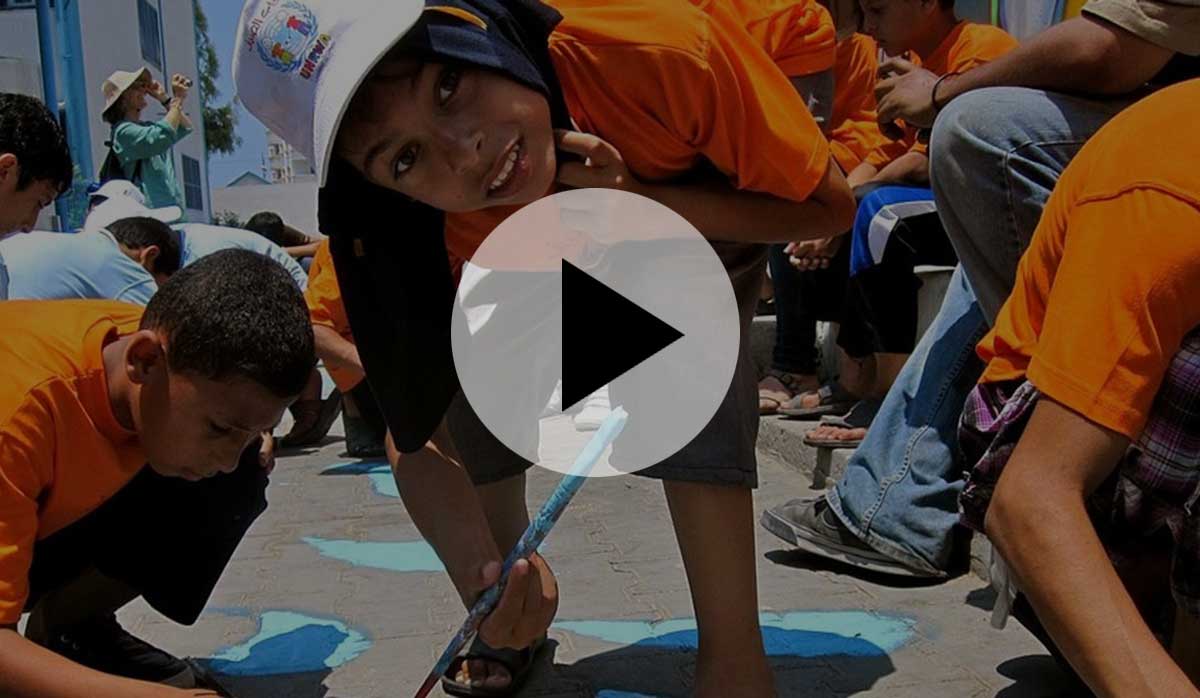 Videos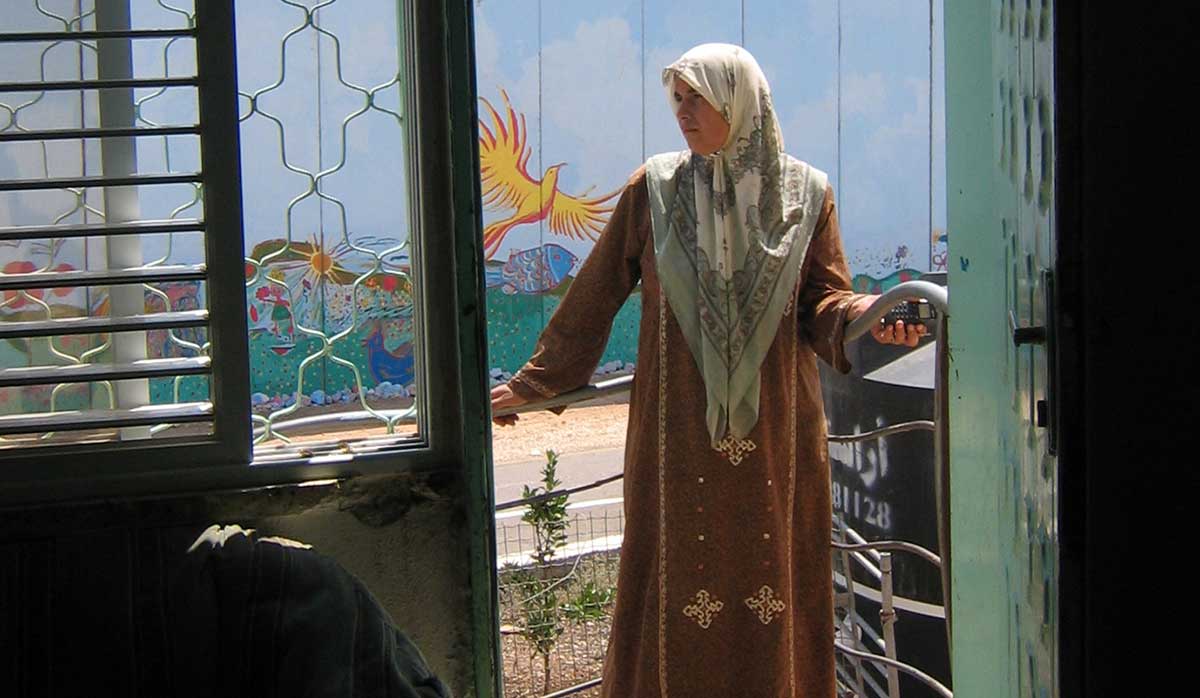 Writings & Research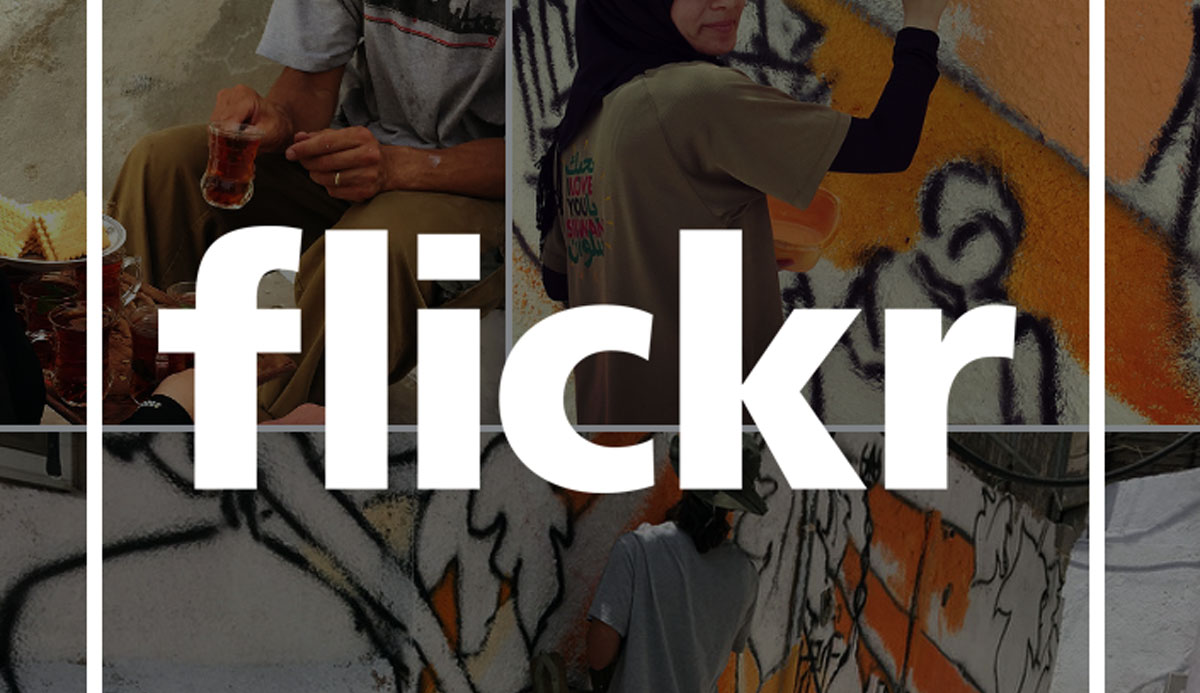 Photo Galleries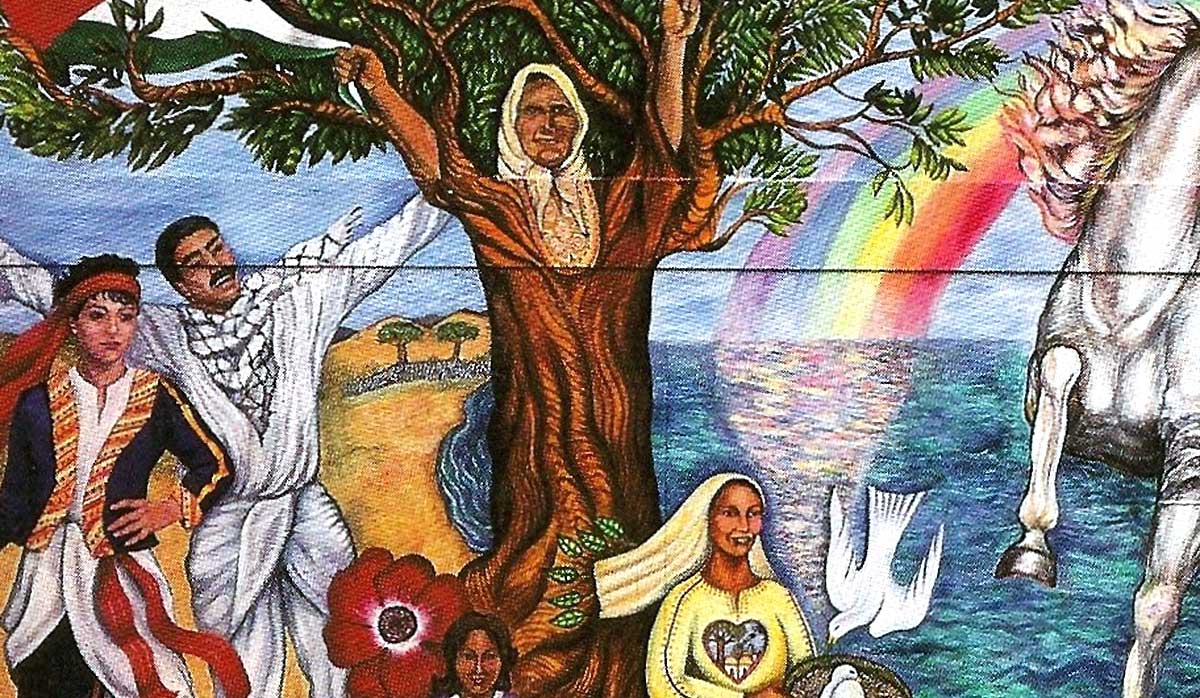 Our Roots are Still Alive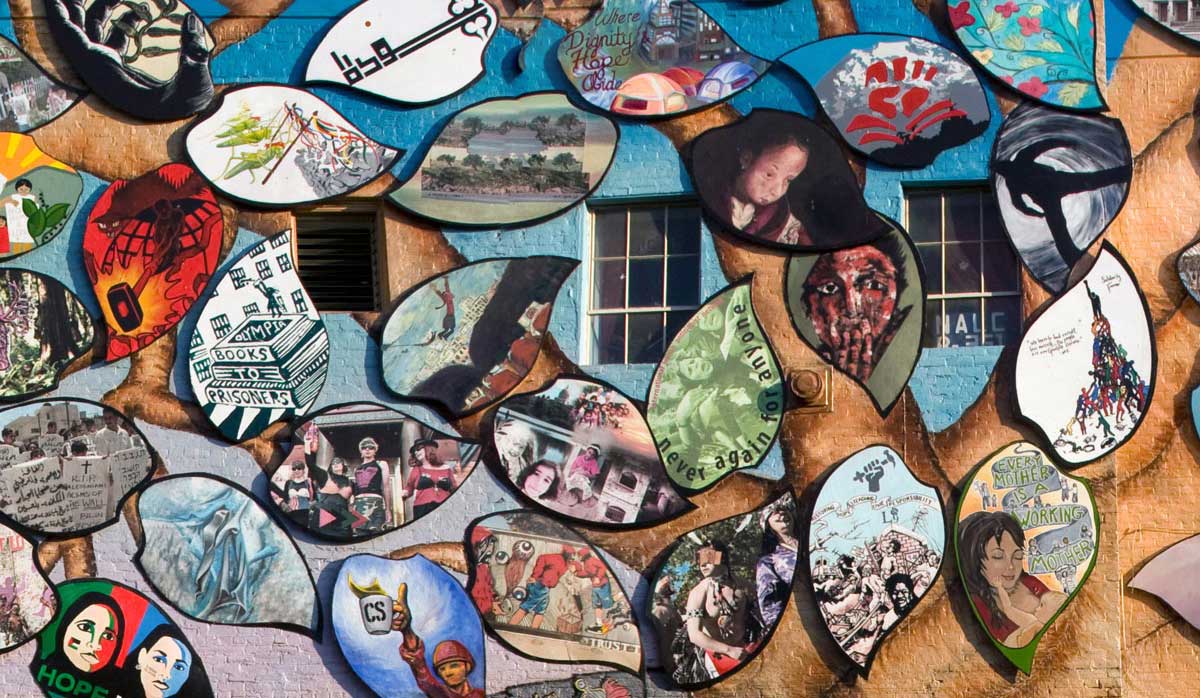 A Tale of Two Cities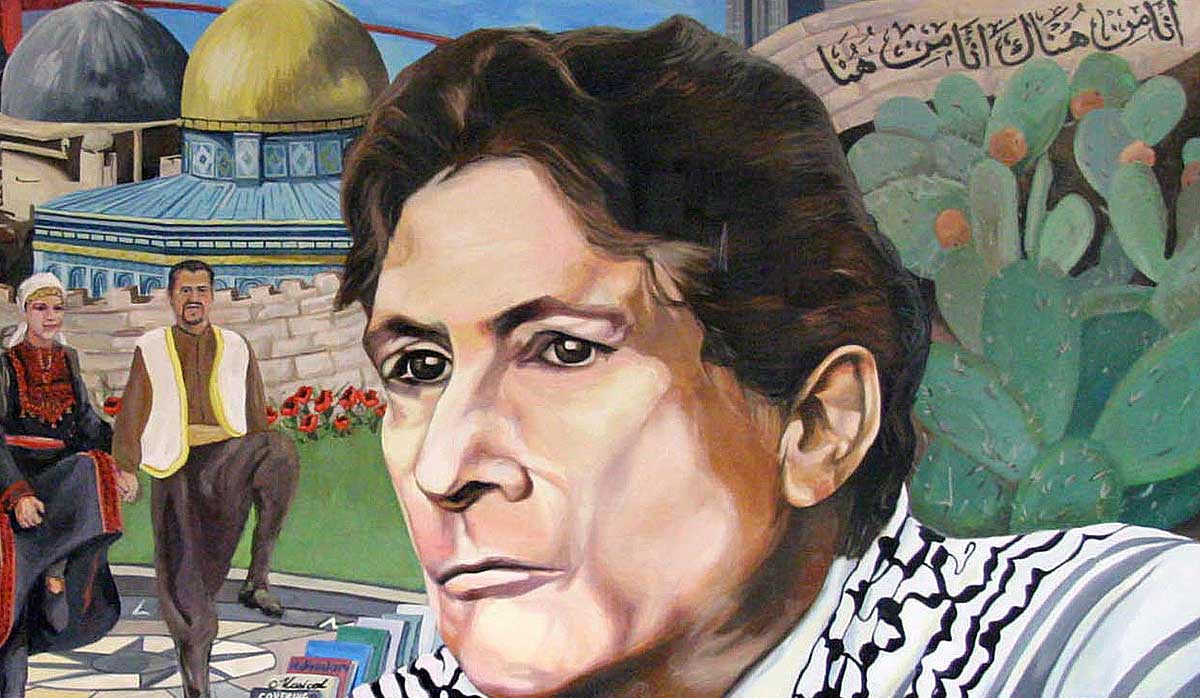 Edward Said Mural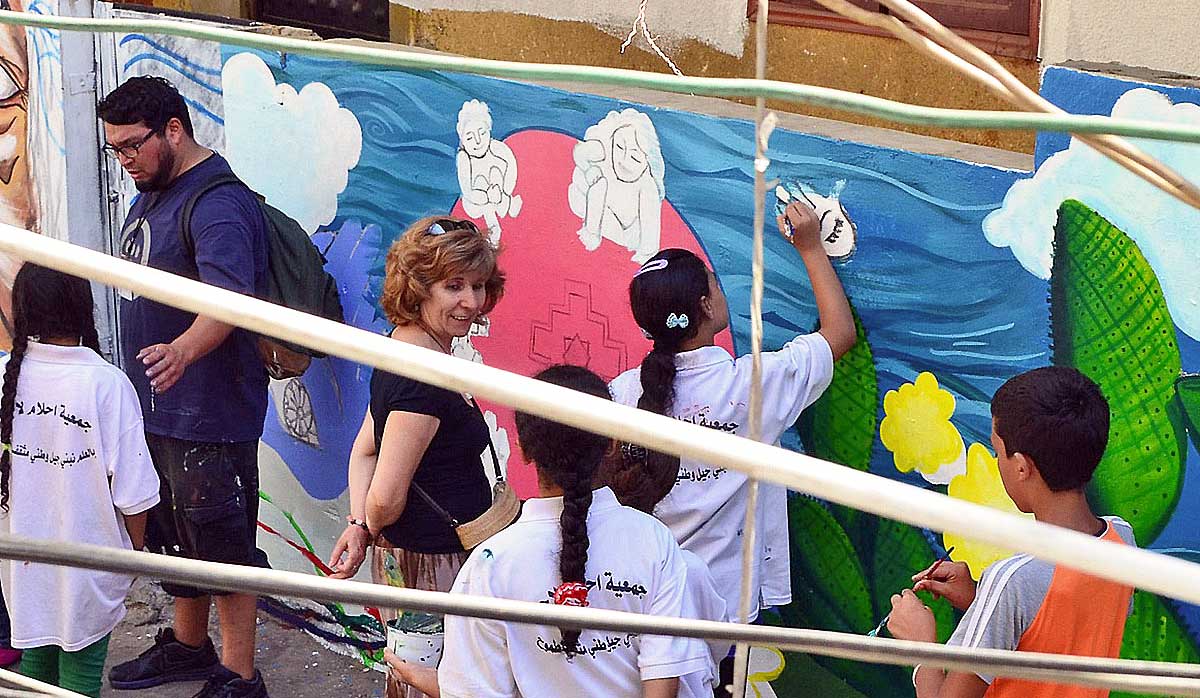 Mourning and Resilience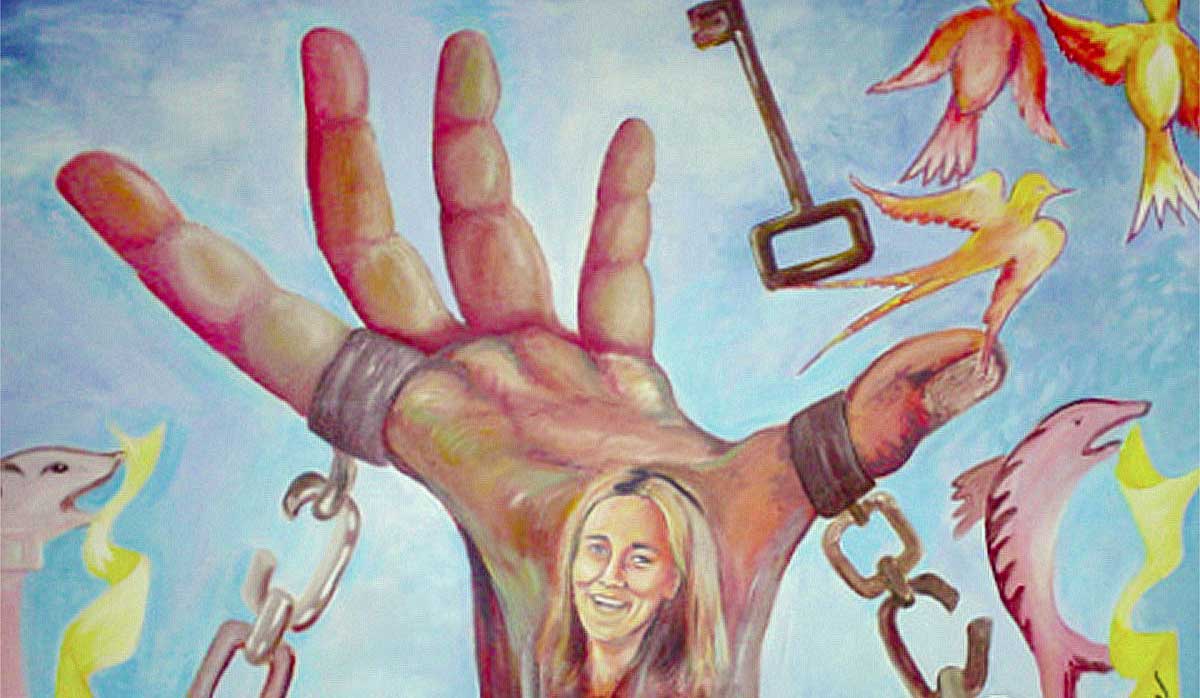 Break the Silence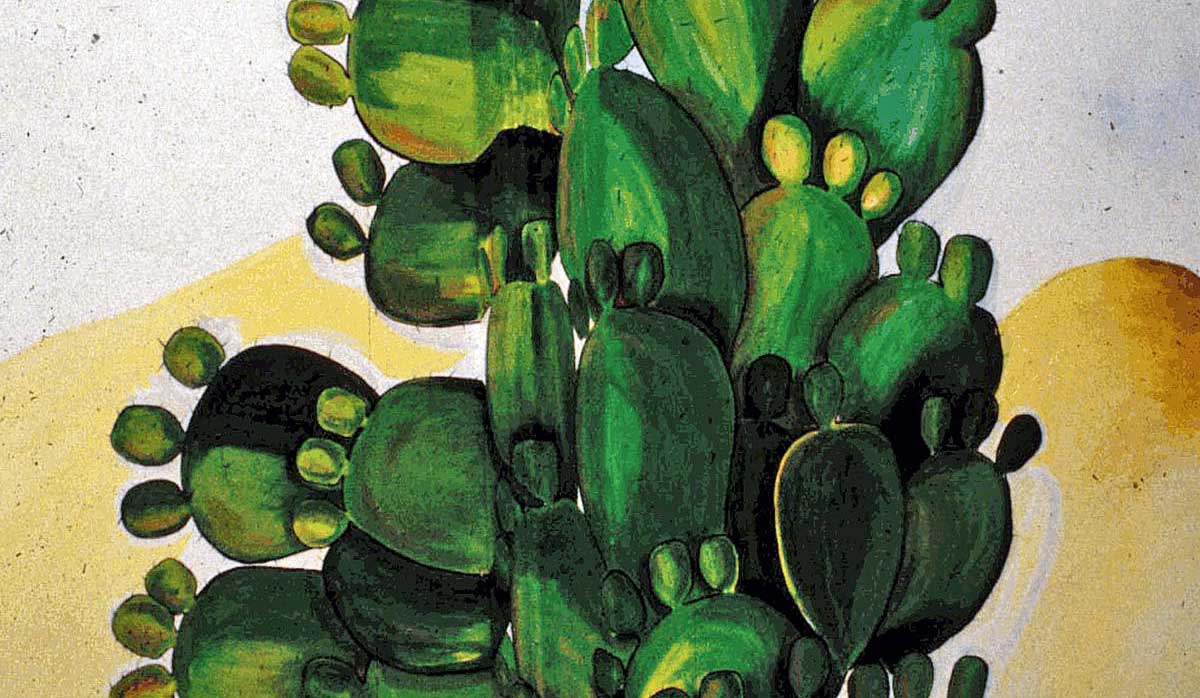 Popular Arts Center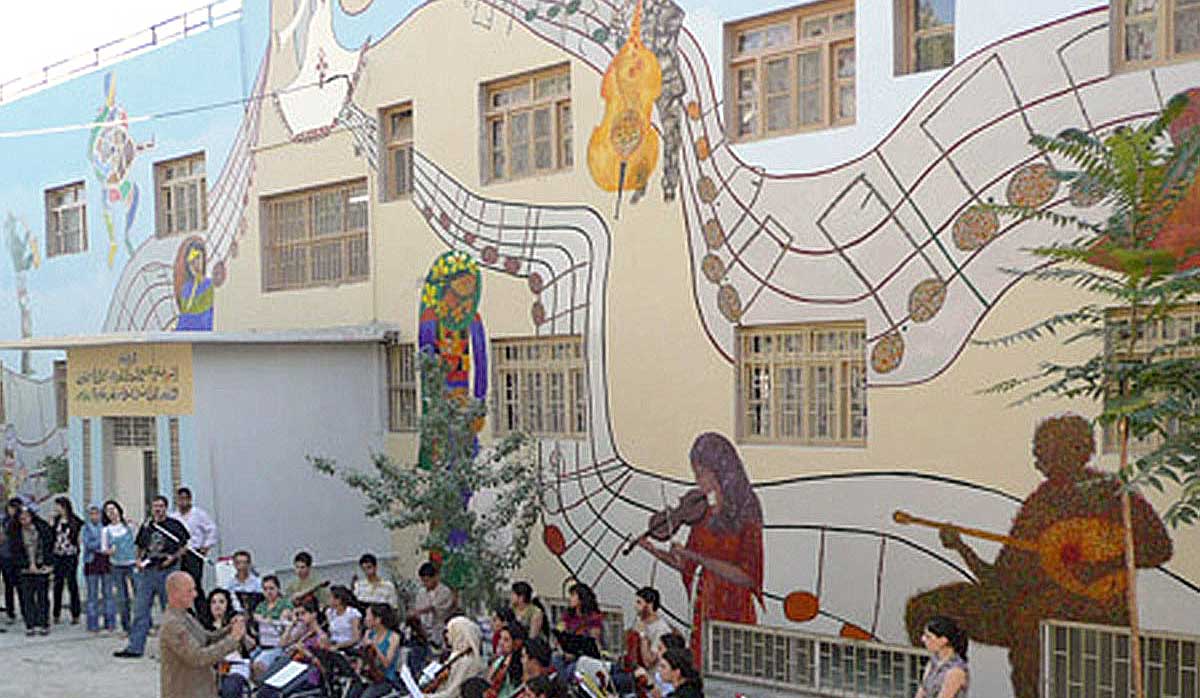 Edward Said National Conservatory of Music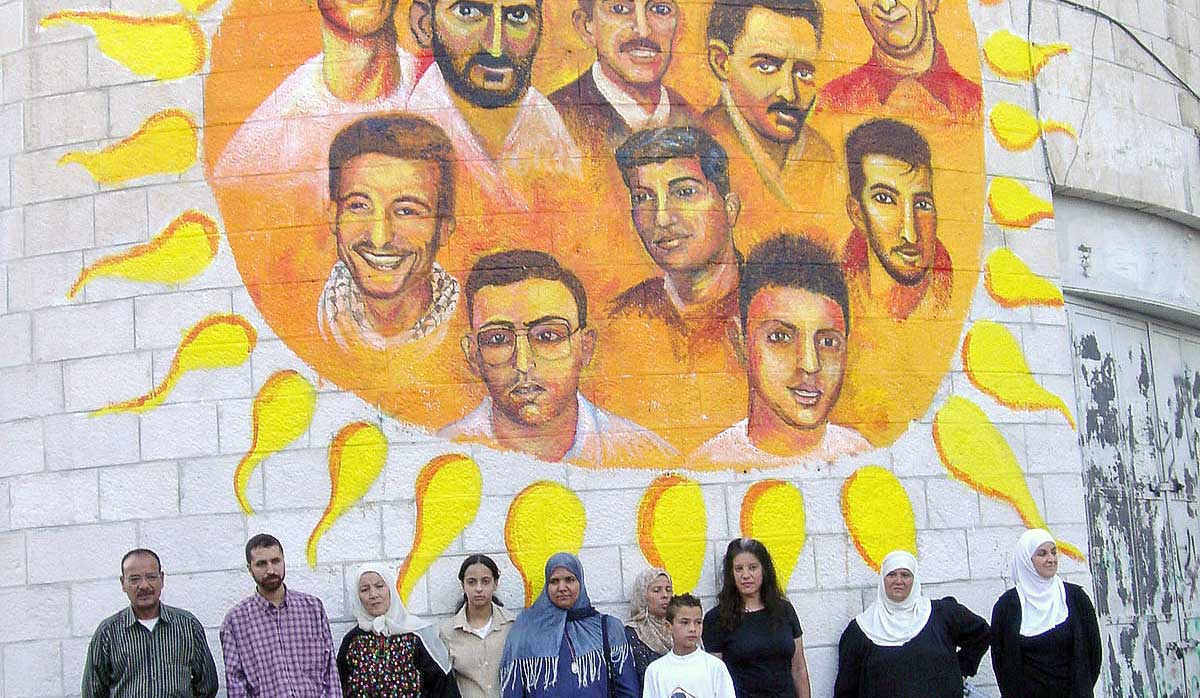 Sons of the Sun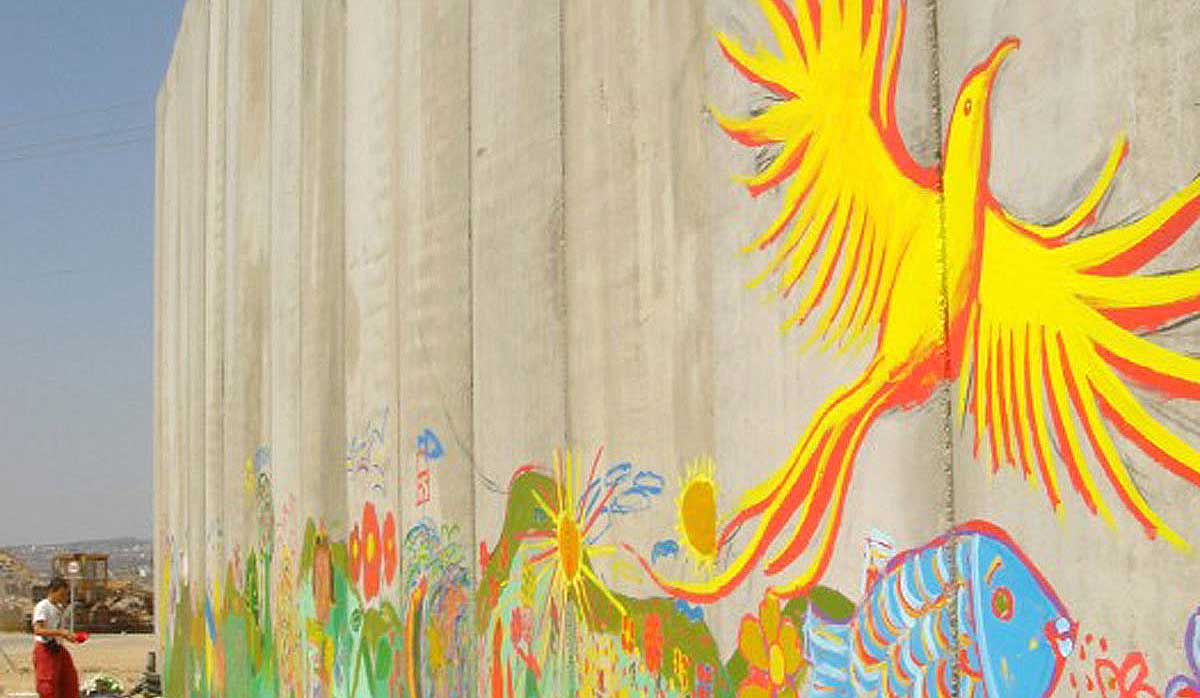 Aamer Family Mural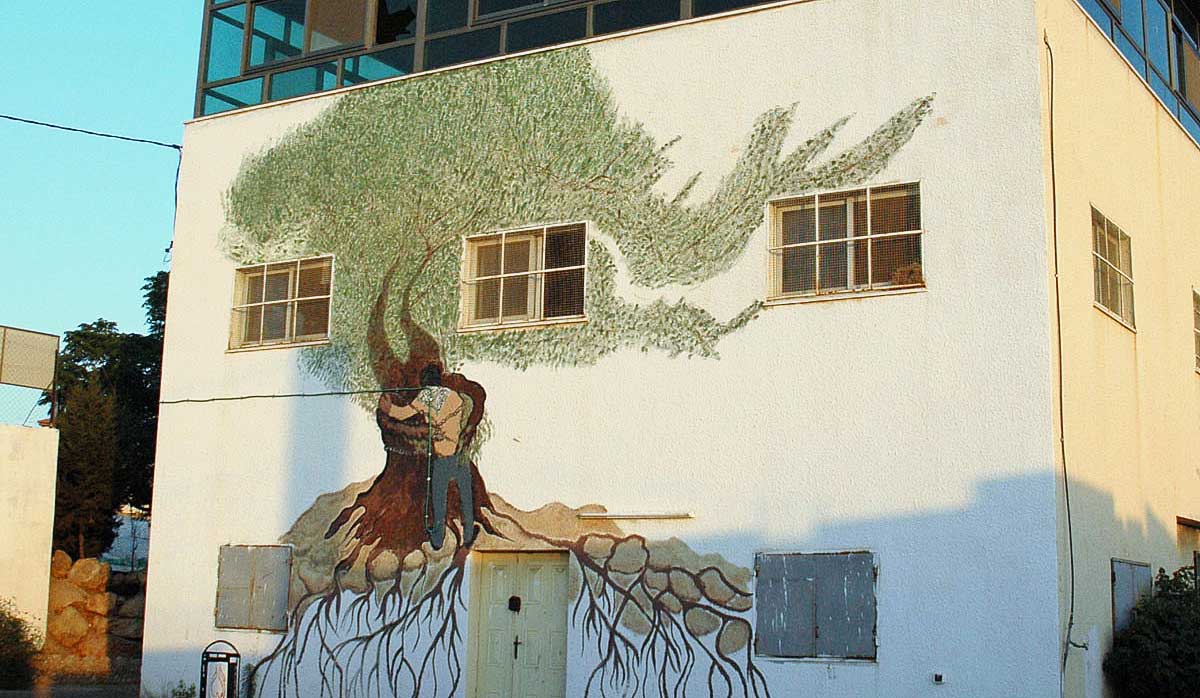 Bi'lin Popular Committee Building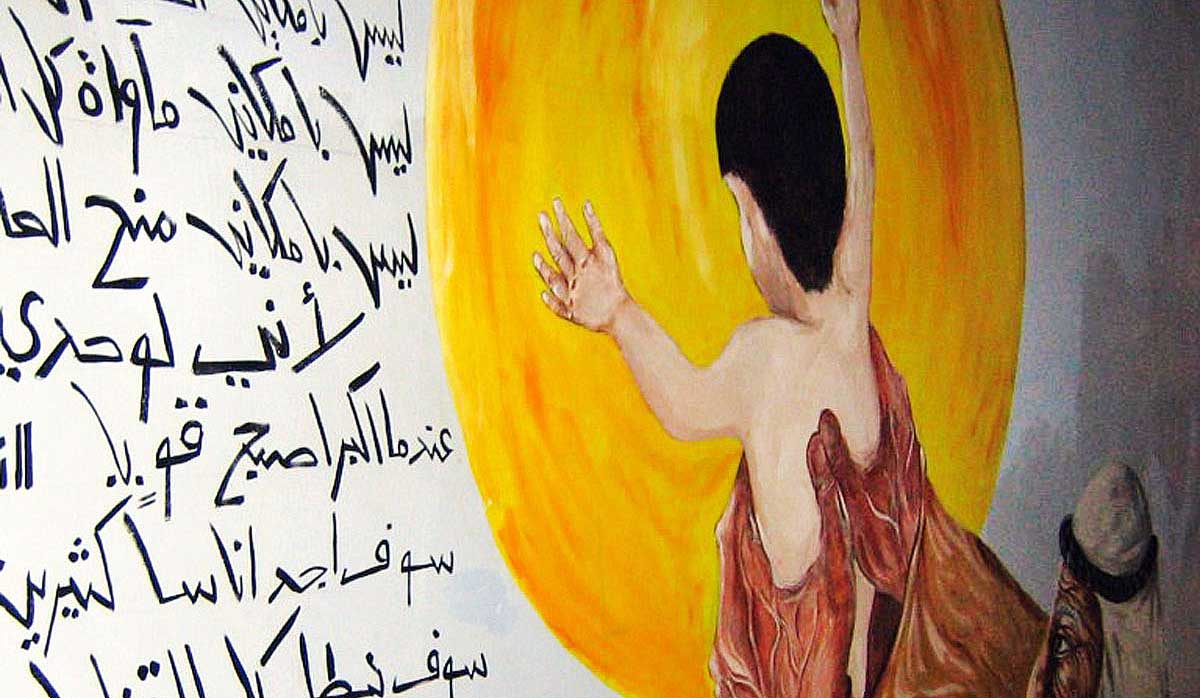 Ibdaa Center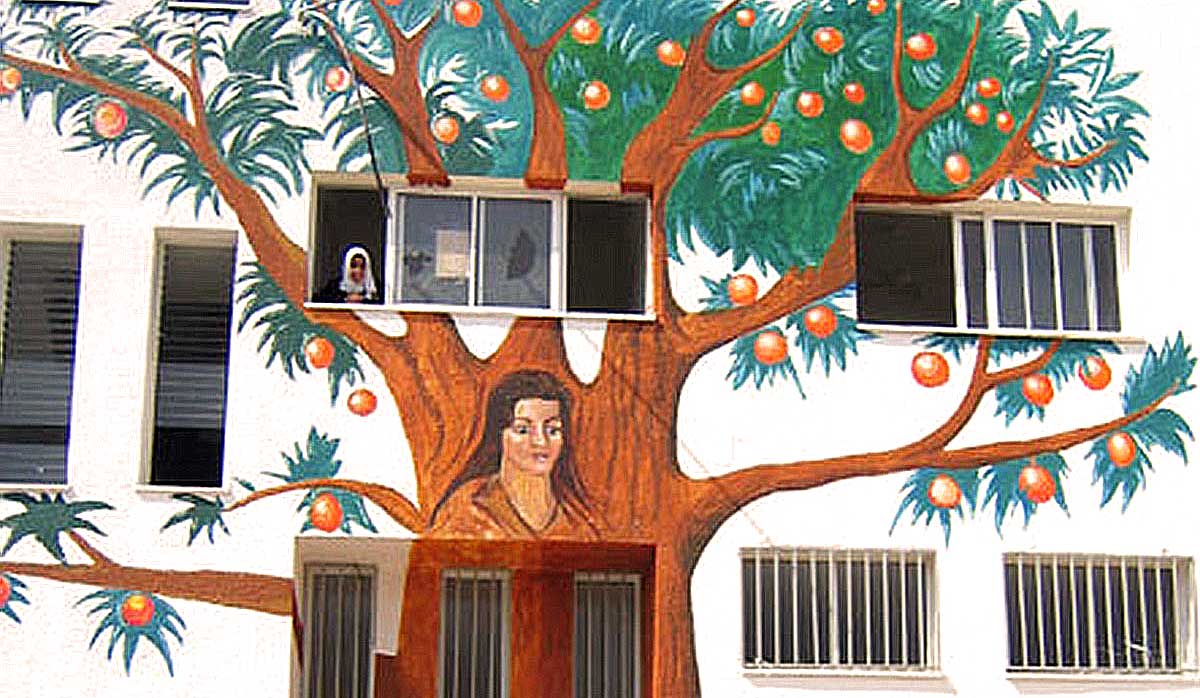 Remember the Orange Trees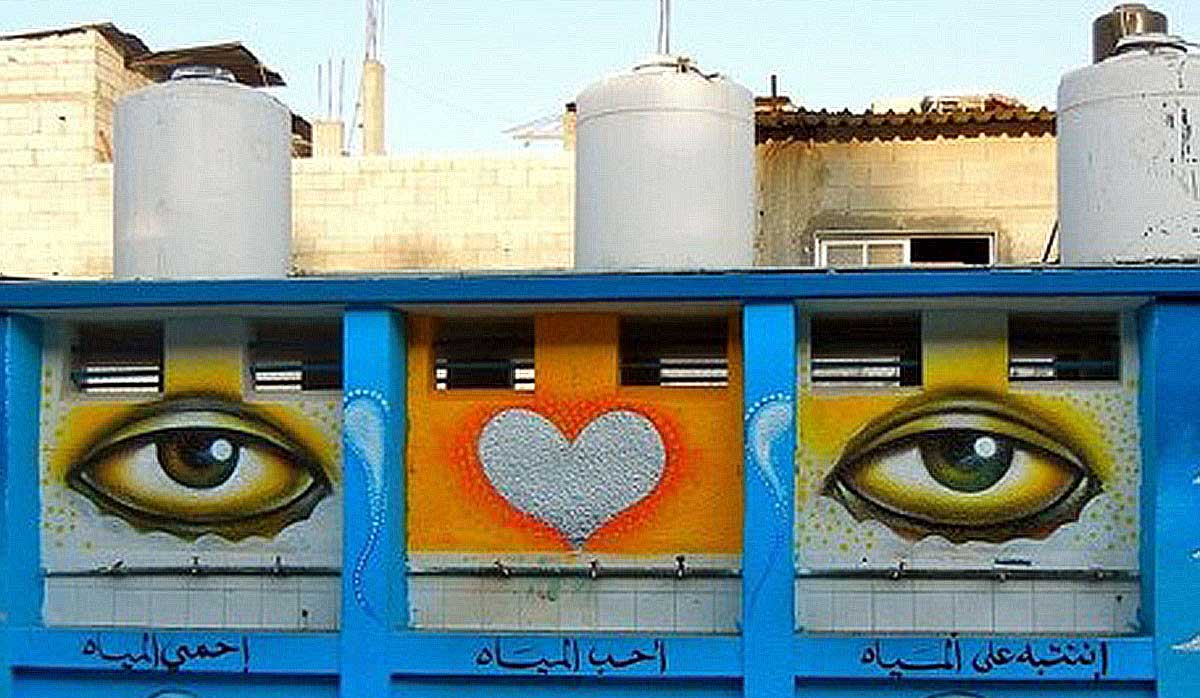 MAIA Mural Brigade
Videos

See a collection of videos for many of our projects

Photo Galleries

Photo collections from many of our projects and the people who helped create them.

Our Roots are Still Alive

Palestine 1990 After returning from three months living and working in Palestine BTS focused on fulfilling its mission of bringing back information about Palestine to the American public. BTS painted a mural locally about the situation for Palestinians living under Israeli occupation. BTS made links between Palestine and the life of refugees everywhere particularly in the Mission neighborhood of San Francisco, long a haven for refugees the world over. This mural was covered up in 2001 because of constant and increasingly virulent attacks, coupled with the city's inability to protect it. BTS hope to be able to uncover and rededicate the mural when Palestinians and all oppressed people have justice.

A Tale of Two Cities

Olympia, WA 2003 Corner of State & Capital in Olympia WA. Four thousand sq. ft., interdisciplinary mural with over 200 participants from all over the world. Project celebrates and mourns Rachel Corrie through action. Rachel was born in Olympia and killed in Gaza when run over by an Israeli driven bulldozer in 2003. ORSMP mourns and celebrates the lives of all who struggle for justice. Project of Art Forces and the Rachel Corrie Foundation for Peace and Justice. "CALL THE WALL" Audio Program has been updated! Please check it out! Click to See Mural Key or scroll over the images below for the name of organization or individual who created it. Click on the images below for more information including links, audio and video.

Edward Said Mural

San Francisco State University 2007 Edward Said was a Palestinian Arab-American academic, educator, writer, philosopher, thinker, scholar, civil and human rights activist. His writing is an inspiration for Arab Americans. His activism for human rights, justice, and a peaceful solution to the Palestinian-Israeli conflict is also an inspiration to millions of people around the world. He was one of the greatest thinkers and scholars of America in the 20th century because he broke down the stereotypes of "Orientals" that have been perpetuated for hundreds of years. Said is wearing a Palestinian headdress or scarf (Kuffiyya, or Hatta), which is a cultural garment that has come to symbolize the struggle in maintaining and preserving Palestinian identity.

Mourning and Resilience

Mosque Square, Shatila Refugee Camp, Beirut, Lebanon 2012 Commemorating 30 Year Anniversary of Sabra-Shatila Massacres and 65 Years of OccupationSeptember 2012: US based Break the Silence Mural and Art Project worked with Lebanese organizations: Arab Resource Center for Popular Arts/Al Jana and Ahlam Laje'a Center and artists from Jordan, Lebanon, Palestine and Egypt, to paint 2000 square feet in Mosque Square, Shatila Refugee Camp, Beirut Lebanon.The murals honor the victims of the Sabra and Shatila massacres and explore the themes of resilience and creativity. The murals also include a memorial to Rachel Corrie, an American activist killed in Gaza in 2003 and whose wrongful death case was recently dismissed by Israel.Through this process of social practice research, stories and experiences were documented to illuminate and raise questions including: the mutuality of international solidarity; global contexts; the lives of Palestinian refugees living in Lebanon and beyond; how public art transforms spaces and relationships.Endorsed by: Middle East Children's Alliance; Global Exchange; American Friends Service Committee; Estria Foundation and International Jewish Anti-Zionist Network and others.Be a part of our journey and follow us on Facebook, Tumblr & Twitter @BTSMAP

Break the Silence

Rafah, Gaza 2005 In the summer of 2005, Break the Silence in Gaza was Susan Greene, Sara Kershner and John Halaka. With the support of the Rachel Corrie Foundation, MECA and Gaza City Mental Health Program, BTS traveled to the town of Rafah to paint a community mural that would honor Rachel Corrie and the cause for which she lost her life. In 2003 Rachel was working in Rafah with the International Solidarity Movement, www.palsolidarity.org, and was run over by an Israeli driven bulldozer as she tried to prevent the demolition of the home of a Palestinian pharmacist and his family.

Popular Arts Center

El Bireh, Palestine 1989 BTS' first community mural in Palestine is in the Popular Arts Center in El Bireh, Palestine. Painted in collaboration with members of Al Funoon. BTS members lived under military occupation with a family in a refugee camp. This two-story mural hugs a flight of stairs and celebrates Palestinian culture and solidarity.

Edward Said National Conservatory of Music

Town of Bir'Zeit, West Bank, Palesitne

Sons of the Sun

Quadra Refugee Camp, Ramallah 1989 Painted by Eric Drooker and Susan Greene, with community of Qadura refugee camp. The K. family in Qadura refugee camp, where BTS first stayed in 1989, asked if we would paint a mural that would commemorate the people from thecamp who had been killed in the first and second Intifadas or uprisings. (Intifada is an Arabic word meaning to 'shake off') The word "martyr" is defined by anyone who is killed due to the occupation. Therefore, for example, a woman who dies in childbirth because the Israeli army will not allow her to pass to the hospital is considered martyr, as would someone killed by a stray bullet, etc. In this case all of the martyrs of the camp were unarmed when they were killed in situations including: demonstrations, detention, and an 'accident' where one youngster slipped off a building being chased by Israeli soldiers.

Aamer Family Mural

Mas'ha, West Bank 2004-2005 An 8′ x 40′ mural on the "Occupation Wall", in collaboration with the Aamer family, including five children, whose house is surrounded by the wall on all four sides. The father of the family told BTS that after the project his children played outside for the first time in a year. He said: "When you come here and paint with the children it makes them feel like they can live."

Bi'lin Popular Committee Building

Bi'lin, West Bank June 2, 2008 Since 2005, the people of Bil'in have been leading protests against the construction of the Wall in their village, with participation from Israeli and international activists. The construction of the Wall has resulted in the de-facto annexation of 2,400 dunums of land (600 acres) - over 50% of the land belonging to the village facilitating massive Israeli settlement expansion east of the Green Line. The 3rd Annual International Conference on the Joint Popular Struggle. The image chosen for the Conference is a cartoon by Palestinian cartoonist Naser Al Jafari that appeared in Al Quds newspaper after an action in which the people of Bil'in chained themselves to the olive trees, that were slated to be uprooted (for a video of this action click here). It shows the tree and protestor in an embrace.

Ibdaa Center

D'heisheh Refugee Camp, Bethlehem, West Bank 2001 A four-story mural produced in collaboration with the Middle East Children's Alliance (MECA), in the Ibdaa Cultural Center in Dheisheh Refugee Camp in Bethlehem. The mural hugs the stairs and tells a history of Palestine, one era per floor, ending with hopes and dreams for the future. The Ibdaa Cultural Center is a grassroots community-based project in the West Bank'sPalestinian Dheisheh refugee camp. The name, "Ibdaa," (ابداع) is translated from Arabic as "creation" or "creative ability" – "To Make Something Out of Nothing." Since being founded in 1994, Ibdaa Cultural Center, with long-time partner the Middle East Children's Alliance, has served more than 1,200 children and youth annually and provides employment and income for more than 70 families in the refugee camp.

Remember the Orange Trees

Beit Hanoun, Gaza 2004 Mural designed and painted by and with the staff of the Tagrheed Cutltural Center for Youth. The town had been under total curfew for a month and under siege for much longer. The Israeli army had destroyed thousands of acres of orange groves. The director of the center said he wanted the children to remember what the orange trees looked like. In 2004 Break the Silence was Susan Greene and Eric Drooker. Below is Eric's article about the mural in Beit Hanoun.

MAIA Mural Brigade

Gaza, Palestine
2011 and 2013

Imagine there is no water for up to 14 hours, or more, every day. Imagine that the water you do have is polluted. And then imagine that if you dig a well on your own property you risk being jailed or worse for not having the correct permit. This is what is happening in Palestine where the Israeli Occupation systematically denies Palestinians adequate quality and quantities of water, often diverting it for the use of Israelis. Environmental inequities exist all over the world, including here in the USA. This is why we invite you to join the #Water4Gaza campaign and participate in a global movement for environmental justice!
mappp
Projects Around the World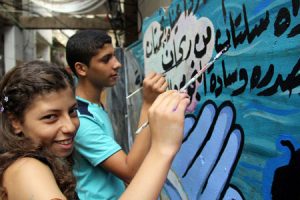 Art Forces uses community public art and technology, including murals, websites, social and new media, to inspire critical thinking and action. Art Forces moves from the local to the global, from the streets of San Francisco Bay Area to Olympia Washington. to refugee camps of Palestine and Lebanon. The projects make visible histories and relationships that have been obliterated and forgotten; making connections to national and global issues of social justice, borders, precarity, migrations and decolonization.
home blogs
Recent News
"Washing one's hands of the conflict between the powerful and the powerless means to side with the powerful, not to be neutral." – Paulo Freire  The Olympia-Rafah Solidarity Mural Project...